Power Bass XMA-2160IR 2ch Mini Amplifier
SKU: XMA-2160IR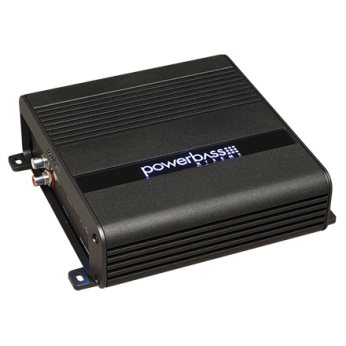 Versatile Value, Well Suited for Small Sealed or Ported Enclosures
2-Channel Full Range Class D Mini Amplifier

High Efficiency SMD circuitry

Ultra Low Current Draw With More Than A 85% Efficiency Rating

High Damping Control Circuit

Dimensions: 7.6" x 7.1" x 2.0"
Description

Product

Reviews
SuperCrewSound is pleased to introduce Power Bass's newest mini amplifier series, the Xtreme Mini Amplifier (XMA). As today's vehicles become smaller they present a challenge to find a place for a big amplifier with big power output. The new XMA amplifiers are ideal for tight installations making it possible to put this series in places other amplifiers can't go.
Features
Peak Power: 1600 watts

Frequency Response: 10Hz - 40,000Hz

S/N Ratio: >90 db

Input Sensitivity: 0.25V-6.0V

Dimensions: 7.6" x 7.1" x 2.0"
FREE Shipping!