Power Bass S-12T/S-12TD Thin Mount 12" Subwoofer
SKU: S-12T/S-12TD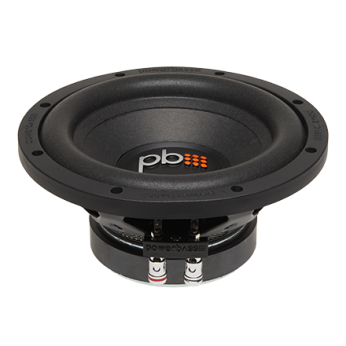 Versatile Value, Well Suited for Small Sealed or Ported Enclosures
300 - 600 watts RMS

Impedance: Single 4 ohm or Dual 4 ohm

Mounting Depth: 3.25"

1.0 Cubic feet sealed air box volume

10 & 15/16th" cutout diameter
Description

Product

Reviews
Power Bass's new Thin Woofers are only 3.25" deep, but don't let its lean size fool you, these woofers are big on bass. They gave their engineers the difficult task of building a thin woofer that was up to the PowerBass reputation of great performance at an exceptional value.
Features
RMS Power handling: 300-600 Watts

One Way Linear (Xmax) 6.8 mm

Voice Coil Size: 2"

Frequency Response: 31Hz-350Hz (Single)/29Hz-350Hz (Dual)

Sensitivity (Spl) 91 db

Single or Dual 4 Ohm

Mounting Dimensions: Depth; 3.25""

Sealed box volume required: 1.0 cubic feet

Hole size: 10 15/16th"
FREE Shipping!