Power Bass ASA3 1000.1D Class-D 1ch Amplifier
SKU: ASA3 1000.1D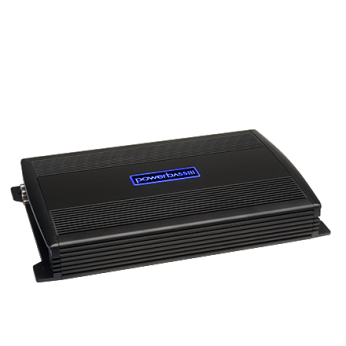 Versatile Value, Well Suited for Small Sealed or Ported Enclosures
1-Channel Class-D Amplifier

Variable Electronic Low Pass Crossover, Sub-Sonic Filter, and Bass Boost

Dual Link Capability

1-ohm Stable Class D Circuitry

Dimensions: 15.5" x 9.4" x 2.3"
Description

Product

Reviews
To give your subwoofers some serious power at an affordable price, we offer the ASA3 range in super efficient Class D power. This line offers amplifiers that can provide up to 1,500 watts, expertly engineered Bass EQ control, and remote level control for the ultimate cost-effective surge of sound.
Features
Peak Power: 2000 watts

Frequency Response: 20Hz - 250Hz

S/N Ratio: >80 db

Input Sensitivity: 0.2V-6.0V

Dimensions: 15.5" x 9.4" x 2.3"
FREE Shipping!