Image Dynamics IDQ10D2v.4 10" Subwoofer
SKU: IDQ10D2V4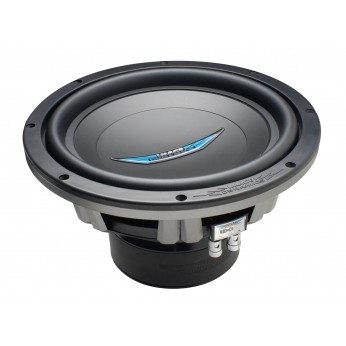 Dynamic Impact with the IDQ Series
50 - 750 watts RMS

Impedance: Dual 2 ohm

Mounting Depth: 5.8" (5.5" diameter magnet)

1.10 Cubic feet sealed air box volume

1.45 Cubic feet ported air box volume

9.57" cutout diameter
Description

Product

Reviews
The IDQ subwoofer series from Image Dynamics offers detailed and articulate accuracy at extreme volume levels. The ability to offer a dynamic impact without increasing the frequency extension makes them perfect for smaller enclosure sizes. IDQ series subwoofers are available in a 8",10" and 12" size and in a Dual 2 ohm or Dual 4 ohm version. With the ability to handle from 50 watts RMS to 750 watts RMS, makes these subwoofers perfect for the serious car audio enthusiast. Equipped with a mica-reinforced polypropylene wooofer cone and parabolic roll surround for durability and performance. The removable cone assembly allows for quick and easy servicing of the subwoofer whenever needed. The ability to custom match the basket color to your personal preference sets these woofers apart from any other, while adding a sense of self expression. So if you are looking for some bass that will really bump then the IDQ series by Image Dynamics is the way to go.
Features
RMS Power handling: 50 - 750 Watts

One Way Linear (Xmax) 28.0 mm

Sensitivity (Spl) 85db

Dual 2 Ohm

Mounting Dimensions: Depth; 5.80" (Note large magnet diameter)

Sealed box volume required: 1.10 cubic feet

Ported box volume required: 1.45 cubic feet

Hole size: 9.57"
FREE Shipping!